Frazier school district will be closed indefinitely, pursuant to Governor Wolf's directive that all K-12 Pennsylvania schools be closed due to Coronavirus (COVID-19) safety measures. All activities will be suspended and district facilities will not be available.
The mission of the Frazier School District is to inspire and empower our students so that they can become lifelong learners who are respectful, responsible and productive citizens in a global society.
Sign up for meals during School Shutdown
Parents will be able to order breakfast and lunch during our school closure for children Pre-K-18 years old. Meals can be picked up at the main entrance of Frazier Middle School on Mondays and Wednesdays only between the hours of 11 am and 12 pm. Please fill out the form below if you are planning on ordering a meal. The form only needs to be filled out once throughout the closure.
Breakfast and Lunch Order Form
If you are unable to complete the form online, please call Ms. Kelly Calderone at 724-736-9507 x431 and leave a message with your student(s) name, grade, any dietary restrictions and the meals they are requesting to receive.
**As recommended to eliminate exposure to COVID-19, meals will be distributed twice per week (Monday and Wednesday). Requested meals for the entire week, Monday- Friday, will distributed in two separate packages. You will need to pick-up on both days to receive all meals for the week.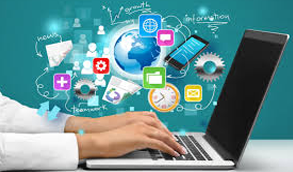 Educational Resources
The district has provided resources that may be utilized by students in Grades Pre-K-12 as a means of retention of information during times that school is not in session. If you need any help or assistance, please contact your child's building principal.