The mission of the Frazier School District is to inspire and empower our students so that they can become lifelong learners who are respectful, responsible and productive citizens in a global society.
2022-2023 SCHOOL MEALS are NO LONGER FREE
PLEASE click the link below to apply for Free or Reduced price meals
Kennywood Day May 19th 2023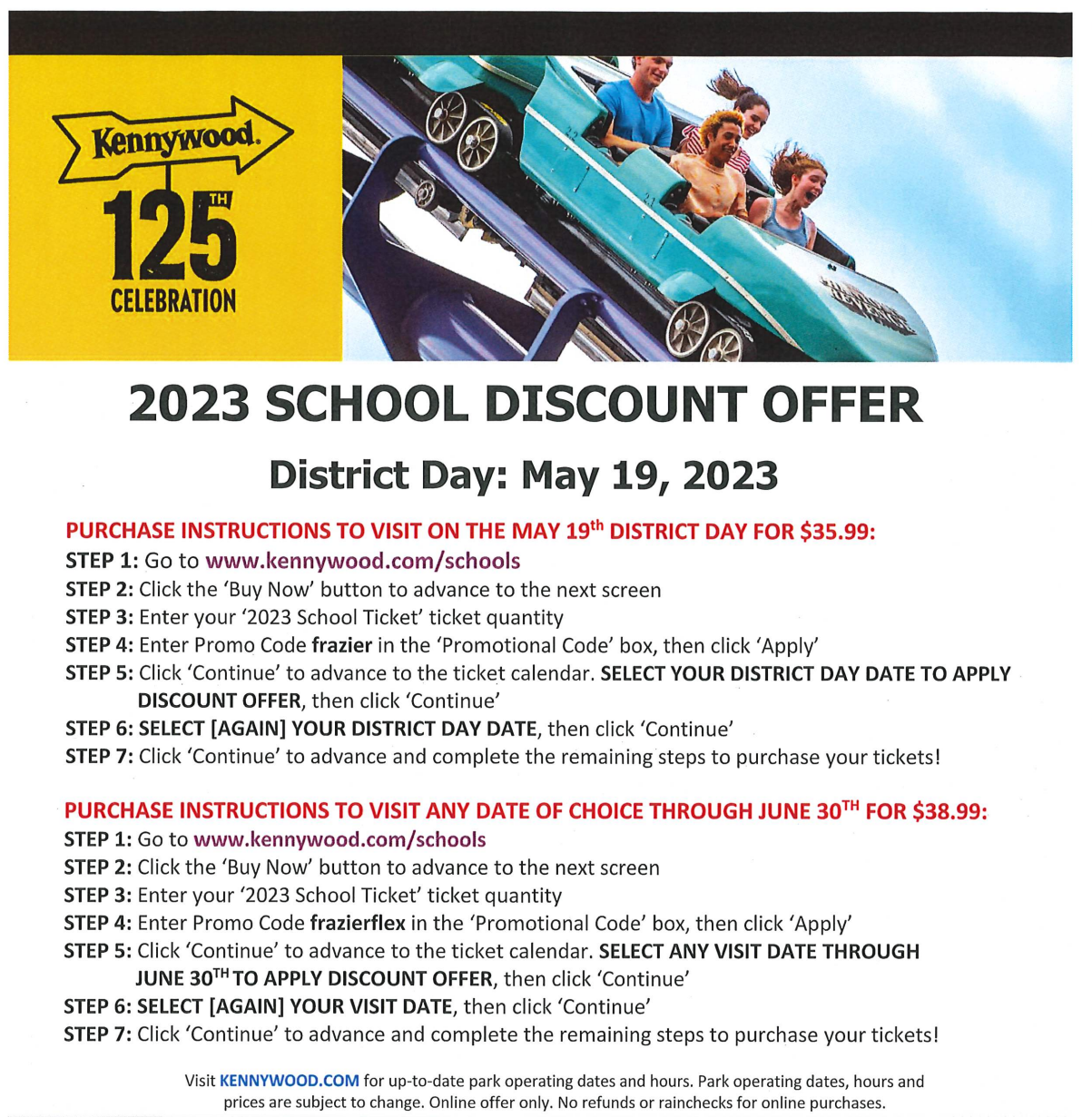 Board of Directors Meeting 5/16/2023
The Frazier School District Board of Directors will meet for the regular monthly voting meeting on Tuesday, May 16th, 2023 at 6:00 PM. This meeting will be held in the Middle School Cafeteria and public in person attendance will be permitted.
Regular Meeting Agenda 5-16-23
COVID-19 GUIDANCE AND INFORMATION
UPCOMING EVENTS
Board of Directors Meeting - Work Session - 6/13/2023
Board of Directors Meeting - Regular Voting - 6/20/2023
District Offices closed 4th of July Holiday - 7/3 - 7/4
Board of Directors Meeting - Work Session - 8/8/2023
Board of Directors Meeting - Regular Voting - 8/15/2023